The Ultra Series is the first generation of Microfluidics Printers with high precision and durability. The printers have a X:Y resolution ranging from 30 to 65 microns with build plates from 57x32x120 to 150×84.4x120mm.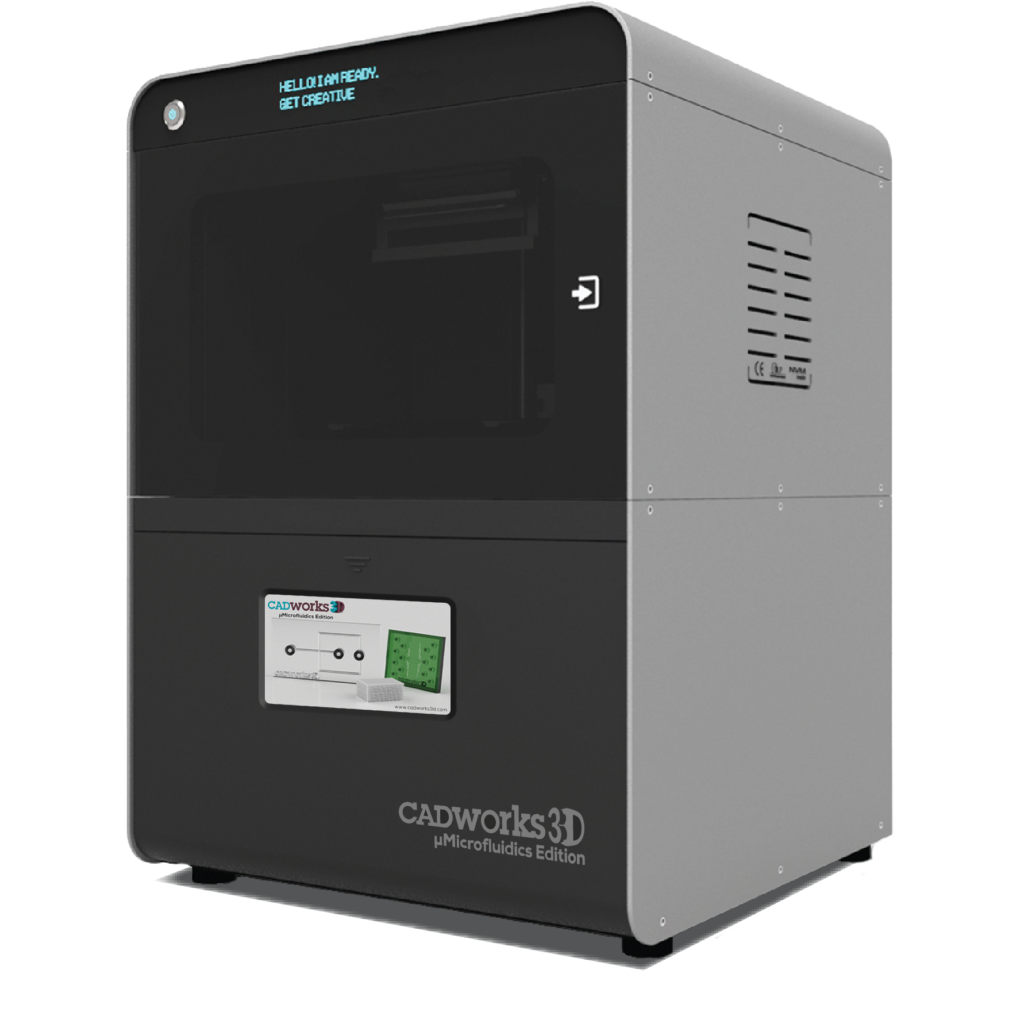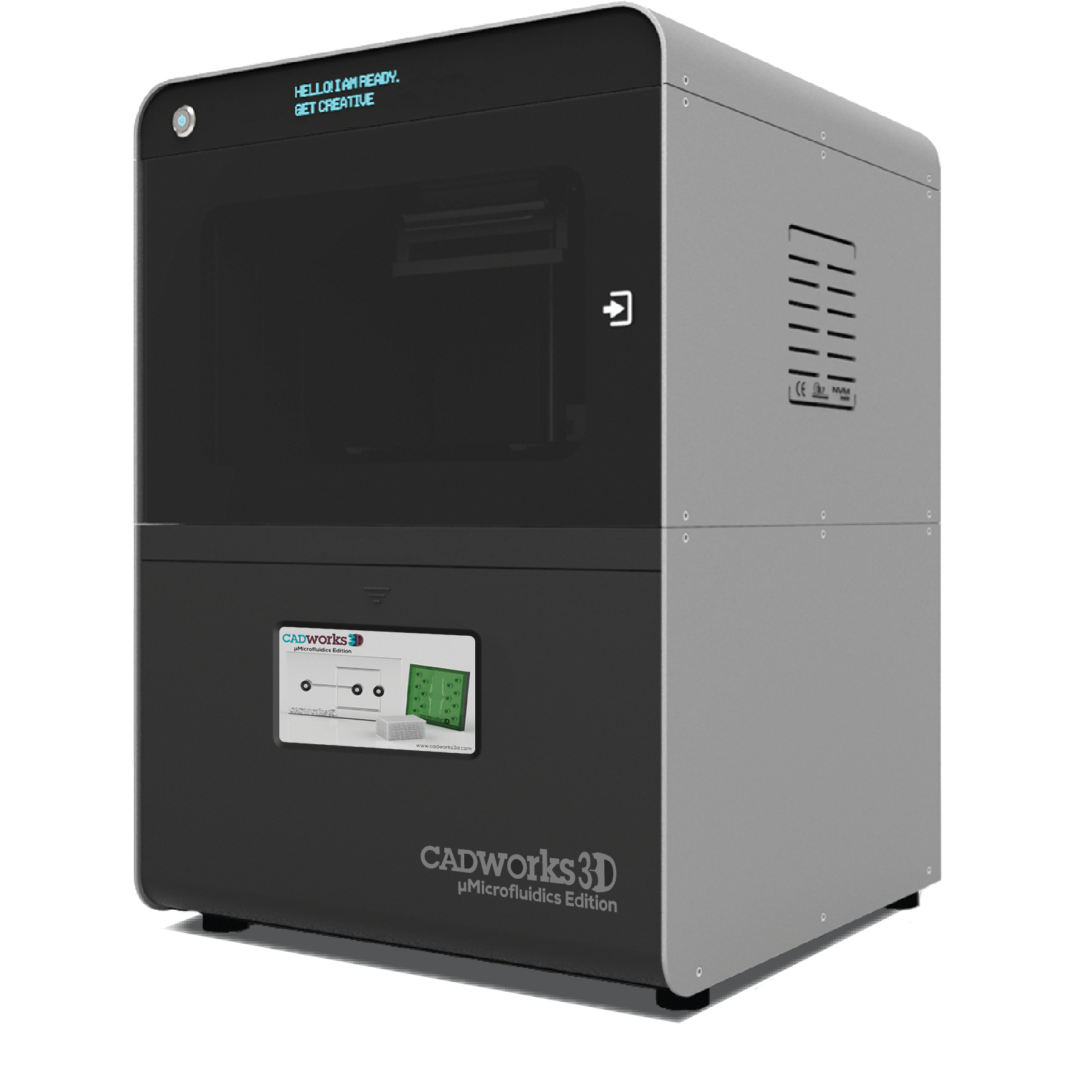 The Profession Series is the new 4K optics based printer designed for Microfluidic Applications. It comes with a 4K ultra HD projector that allows you to get much more smoother and high definition parts. The 4K-120 series comes with an X:Y of 30um with a wide build size of 120x67x190mm and the 4K-250 comes with a X:Y of 65um with a build size of 250x140x190mm.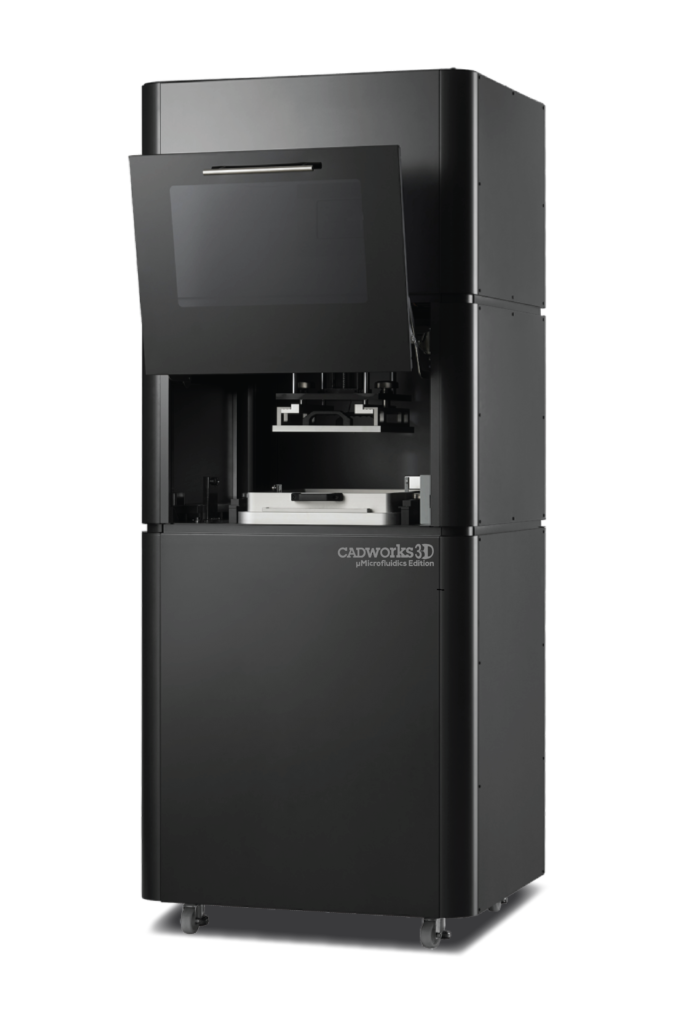 The new Pr-Series is a highly stable and economical desktop printer. This printer comes with everything you expect when purchasing a printer from CADworks3D. It can print devices at high resolution with better performance than ever. 
– Fast print speeds (4cm/per hour)
– Open Source System
– Industrial Grade Superior UV Optics & Light engine