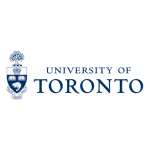 "The Microfluidics 3D Printer from CADworks has cut down our – concept, design and device testing work flow from weeks to a matter of hours and our cost per device has gone down from hundreds of dollars to under $2.00. The 3D printer for Microfluidics is a valuable addition to our research and workflow."
– Zongjie (Daniel) Wang  M.A.Sc EIT
We have currently launched our own line of 3D Printers in alliance with MiiCraft which are specialised in four major applications namely – Microfluidics, Dental, Jewellery & Rapid-Prototyping.
We have also developed our own line of resins for every application compatible with our CADworks Edition 3D printers and other printers in the market. The resins are formulated to be Precise, Affordable and of High Quality.