CADworks3D µMicrofluidics Printer
Ideal to create: 
Enclosed Chips
PDMS Master Mold
Droplet Generator
Connectors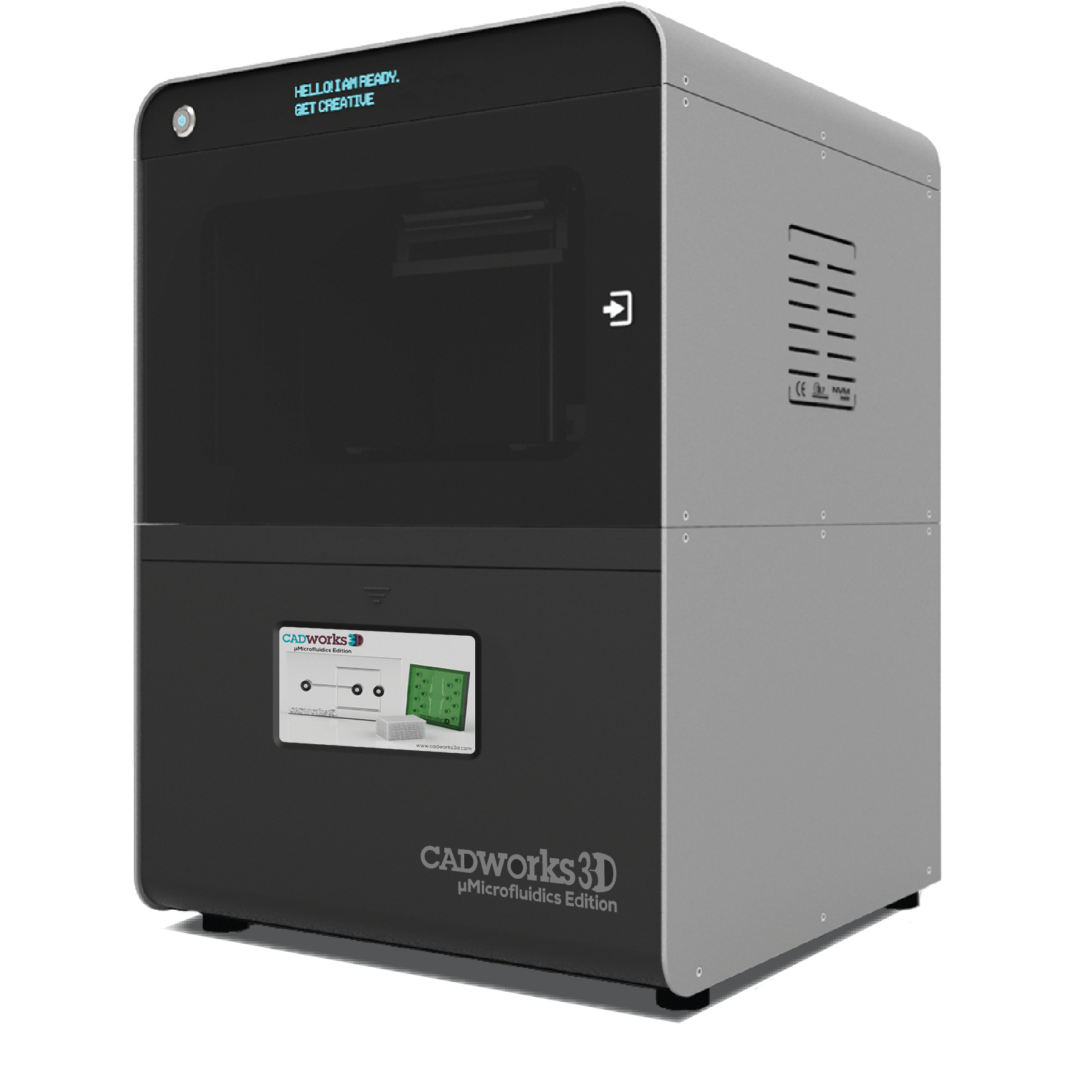 Research & Development
The CADworks3D μMicrofluidics Printer gives you the ability to design, print and test microfluidic part's layouts in-house allowing for rapid evaluation of your models within hours, to meet tight deadlines and eliminating the need to outsource. With the CADworks3D μMicrofluidics Printer you can be up and running right out of the box.
Intellectual Property
Microfluidics research is evolving very quickly and controlling your intellectual property is extremely important. With the CADworks3D μMicrofluidics Printer, you can now design, print and assess your microfluidics parts within your lab without the need to outsource.
Knowledge & Support
The key difference between a general multipurpose off-the- shelf 3D Printer and CADworks μMicrofluidics Edition is knowledge & support. A general multipurpose 3D printer will come with general knowledge & support. The CADworks μMicrofluidics Edition has been specialised for microfluidics applications and the support will be provided by our microfluidics 3D printing specialist.
Create Master Molds for PDMS
Create reusable master moulds within one hour (dependent on height) utilizing the CADWorks3D µMicrofluidics Printer and our proprietary resin developed for PDMS applications. Expect material costs to be approximately $5 per mould (size dependent). Channel size on the part (shown in video & background): 60µm.
Print microfluidic chips with exceptional surface finish, transparency and detail. With the CADworks µMicrofluidics Printer you can achieve print clear chips with ease.
Contact Us for More Information