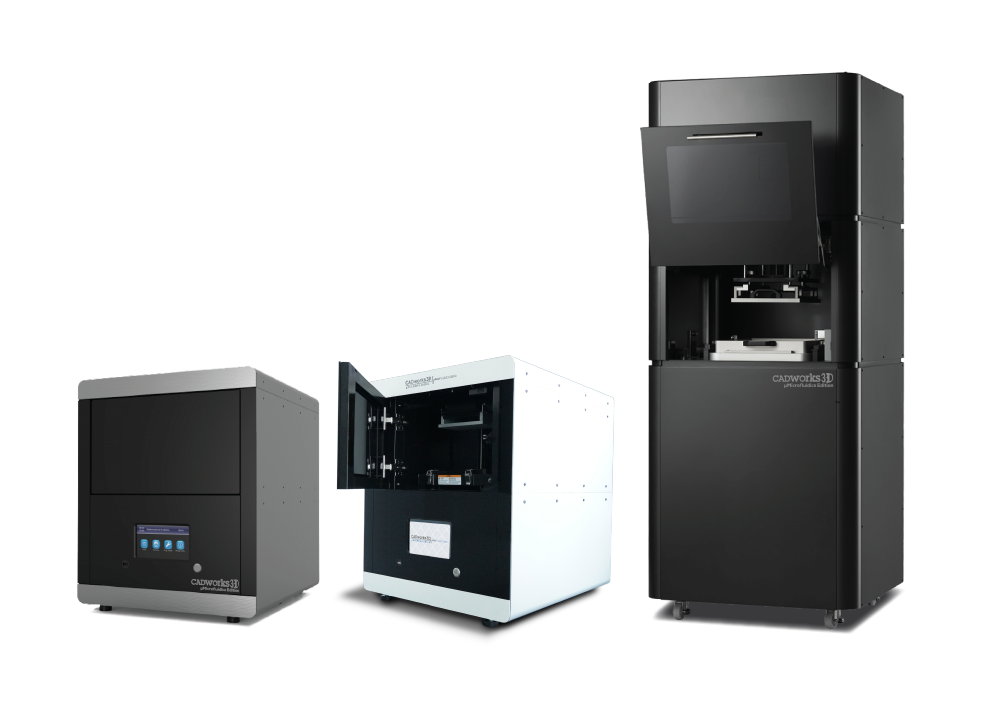 With the Cadworks3D μmicrofluidics 3D Printer, researchers are now able to 3D print devices for a number of microfluidic applications such as High-Throughput Devices, Lab-On-A chip, PDMS Master Molds, organ-on-a-chip, BioScaffoldings and many more. With our extensive knowledge in the industry and working with top research companies and universities, we are able to provide our users with the support they need to become industry leaders.
Watch how 3D printing has changed the workflow of PhD candidate David Philpott at the Kelley lab, University of Toronto. 
Faster Iterations – Create mastermolds using our formulated resin, Mastermolds for PDMS devices. Print, cast, evaluate and iterate in the matter of hours instead of weeks. Features as fine as 50µm.
Ease of use – Print, clean and cure your Mastermold and it is ready to use. Create your PDMS device in a conventional lab oven without losing any printed feature(s) or deterioration of the master.  Cast PDMS can be bonded and sealed to a glass slide using oxygen plasma.
Dynamic Prototyping – Microfluidic materials formulated to allow researchers to create a wide range of designs, layouts and features.
Evaluate & Iterate Faster – A system built to go from concept to iteration faster and allows researchers to better evaluate their design for functionality.
Easy Post-Processing  – A technology engineered to print microfluidic devices that are easy to post process and ready to use in a wide range of applications.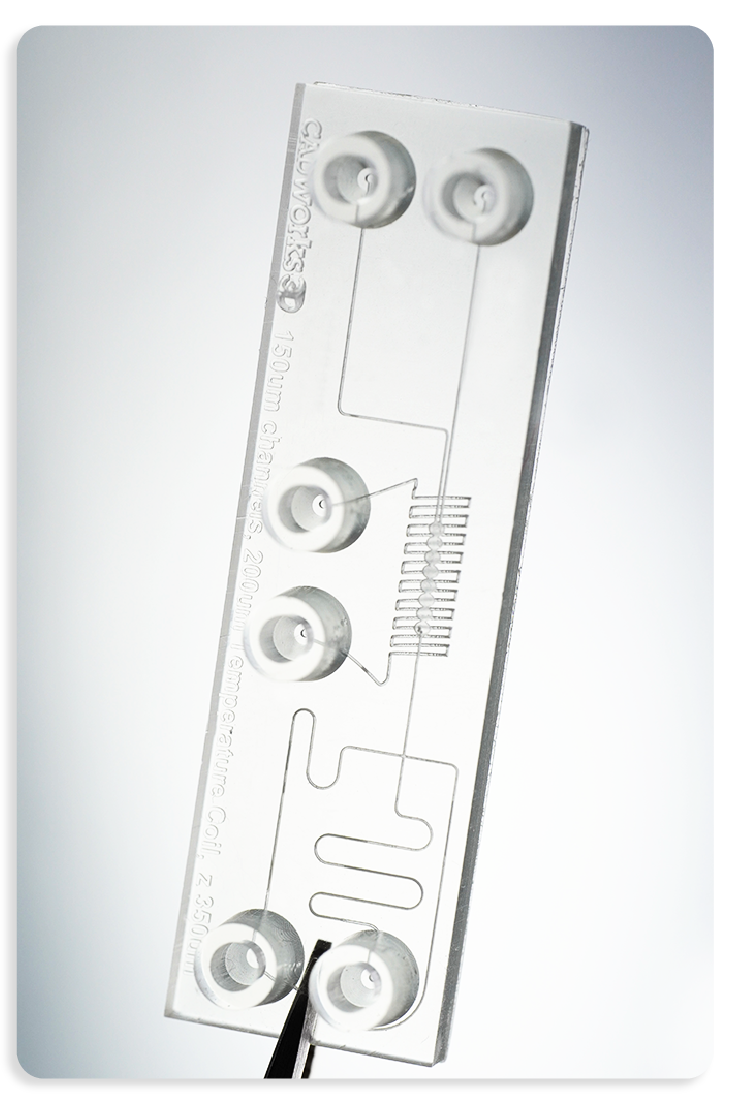 Watch how 3D printing has changed the workflow of PhD candidate Surath Gomis at the Kelley Lab, University of Toronto.