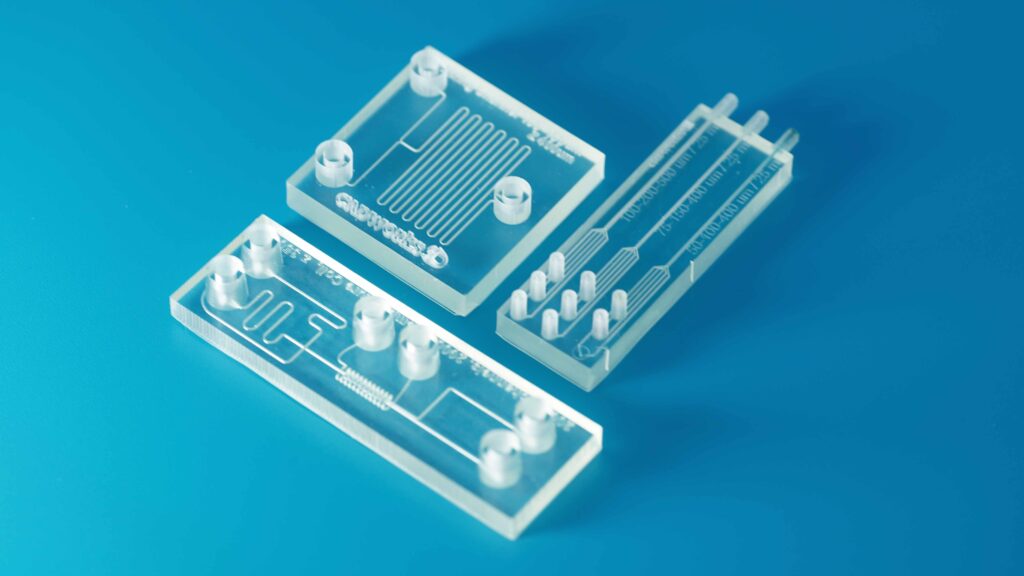 FROM CONCEPT TO COMMERCIALIZATION
Reach our experts to learn more the clear devices.

Our Clear Microfluidic Resin is specially formulated to help accelerate researchers' design-to-test cycle. As opposed to weeks, you can create several iterations of your device with a wide range of layouts and features, evaluate these designs and validate their functionality, all in a matter of hours.

After printing, getting your device ready for use is as simple as cleaning the part in isopropyl alcohol and curing it under a UV light.

EXCEPTIONAL PRINT QUALITY
Print clear devices with smooth surface finishes and encapsulated channels as fine as 80um (XY). The low viscosity of the resin allows for the easy drainage of channels during printing, preventing them from clogging by the curing of trapped resin.

The optical transparency of devices is prominent right out the printer and does not require any polishing or post-printing processes. The inert properties of the clear resin under fluorescent lights makes for easy evaluations at a microscopic level.