3D Printing Molds for PDMS Applications
Polydimethylsiloxane (PDMS) is the ideal material for soft lithography devices because it has high optical transparency, it is permeability to oxygen and is biocompatibility, which makes it suitable for biological research.   
Master molds are essential for scientific research in the field of PDMS devices. The CADworks3D printer for Microfluidics  with the Master Mold Resin for PDMS Devices is the ideal tool needed to make molds easier, faster and cost effective. Confidently create a variety of iterations of designs and concepts without disclosing IP, not meeting project timelines or budget shortfalls. 
There are several key benefits when producing everything in-house. First of all, your intellectual property is kept within the walls of your company. In addition, once a mold is created in-house, you can make any changes immediately. While outsourcing any projects, there will be a much longer waiting period. For instance, once you receive your mold, you might be required to make additional changes and once again outsource a new file. 
The Master Mold Resin for PDMS Applications is extremely versatile and can print raised channels as fine as 50μm (results based on the M50 printer). The printed mold can be used to cast up to a 2,000 PDMS devices (Statistics provided by the Kelley Lab from University of Toronto).
The Master Mold Resin for PDMS devices has been formulated specifically for microfluidics PDMS devices. The unique features of this material is its high print resolution and being able to cast PDMS directly onto the master mold without the need of a release agent.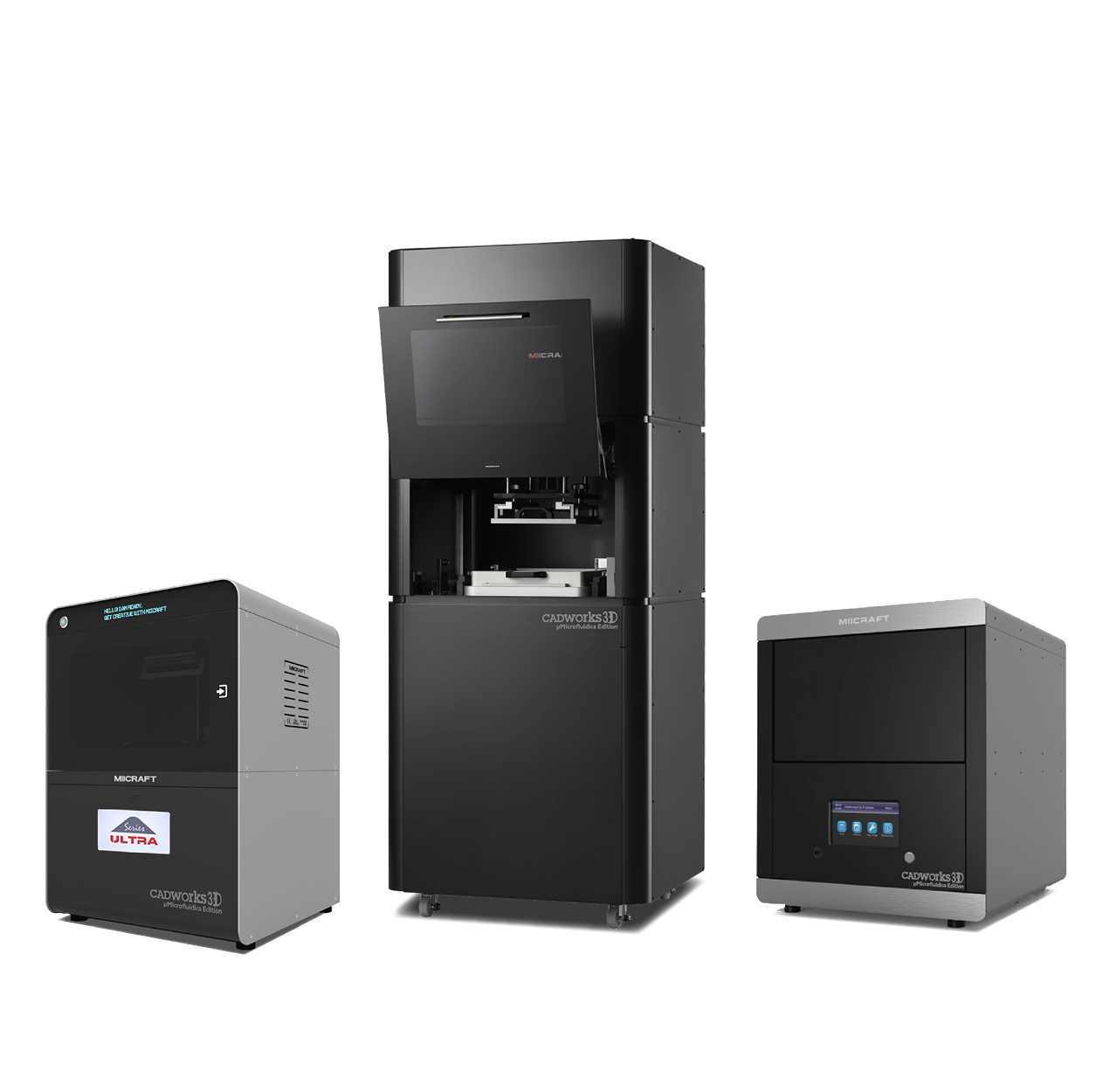 The Cadworks3D line of 3D printer and Master Mold Resin for PDMS application are ideal for soft lithography research. The Cadworks3D 3D printer specifications allow it to print fine details required for Microfluidics. At CADworks3D we further calibrate the machine further to meet these requirements. However, a 3D printer is only one part of the equation. The other half would be the resin: 
Master Mold Resin goes hand in hand with the 3D Printer and allows for details as fine as 50μm (model dependent). Meanwhile, other resins on the market cannot be used for fabrications. The Master Mold Resin has been specifically formulated for PDMS applications.